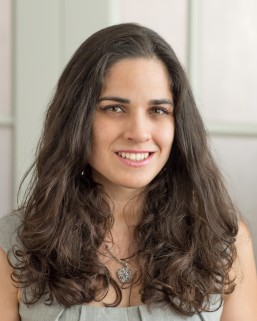 Tiffany Faith joined Juvenile Law Center in the summer of 2015. She assists in all aspects of Juvenile Law Center's work, including our ongoing litigation efforts aiming to end juvenile life without parole sentences and reform state juvenile sex offender registries.
Faith is an active member of the Philadelphia Bar Association, The Philadelphia Association of Paralegals, Keystone Alliance of Paralegal Associations, National Federation of Paralegal Associations, Inc., and Lambda Epsilon Chi National Paralegal Honor Society.
In May of 2015, Faith graduated with a 4.0 from the ABA approved Paralegal Certificate program at Rowan College at Gloucester County where she was awarded the Feather Quill Award for her achievement in legal research and writing. 
Faith also holds a Bachelor of Arts in Social Work from Rutgers, the State University of New Jersey. While attending school, Faith worked with and advocated for children in the child welfare and juvenile justice systems through internships with Camden County Women's Center and Robins' Nest Inc. She also helped to provide supplemental educational services to migrant children via employment with Gloucester County Special Services School District.