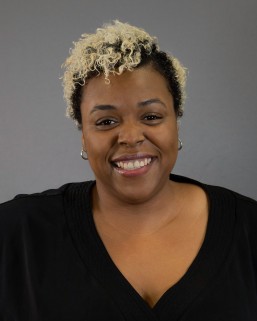 Tiara Greene is a staff attorney at Juvenile Law Center who joined the organization in January 2021. She advocates for the rights of youth in the juvenile justice system through litigation, amicus and policy advocacy efforts. Prior to joining Juvenile Law Center, Tiara's legal practice involved labor and employment litigation practice, as well as global date privacy compliance.  
Tiara is a 2014 graduate from Rutgers School of Law Camden. While in law school Tiara focused her work on juvenile justice and child advocacy through participation in the Street Law Program, the Juvenile Justice Clinic, as well as internships with the Child Advocacy Unit of the Defenders Association of Philadelphia, Education Law Center, and Juvenile Law Center. While at Rutgers Tiara also received the Mary Philbrook Public Interest Award for her dedication to work in the public interest field.
Following law school, Tiara clerked for the Honorable Thomas J. Shusted, Jr.  in the Family Division of Camden County Superior Court in New Jersey. She also holds a Bachelor of Arts degree from Temple University where she majored in Criminal Justice and graduated Phi Beta Kappa.
Photo Credit - John Arroyo of Photography Without Borders