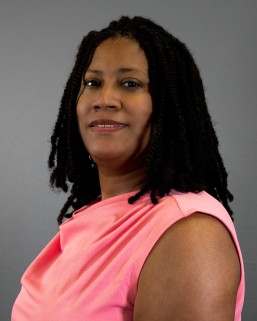 Tasha Odom is a talented finance and operations leader who has an extensive background in accounting, finance, budgeting, and operations. Most recently, she has led non-profit schools in best practices in accounting, finance, human resources, and operations. As a leader, she has been successful at process improvement, building productive teams and being a creative problem solver in the workplace. Prior to her leadership roles in non-profit organizations, she spent twenty years working in all facets of accounting and finance in industries such as healthcare, marketing, multimedia, and client accounting services specializing in tax preparation. In addition to a career in finance and accounting, Tasha owned and operated a personal training business for ten years.
As part of the management team for Juvenile Law Center, she will be a strategic decision maker and implement processes that enhances finance, budgeting, and grants management, and operations for Juvenile Law Center. She is an enthusiastic supporter of youth and their advancement. Tasha has a B.S. in Accounting from Morgan State University and MBA in Finance from the Keller Graduate School.
She is thrilled to be a part of an organization that vigorously advocates and makes changes in the juvenile justice system and foster programs. She looks forward to furthering Juvenile Law Center's mission with her experience and skills.
Photo Credit - John Arroyo of Photography Without Borders