Emerging Adult Justice Series: Webinar Materials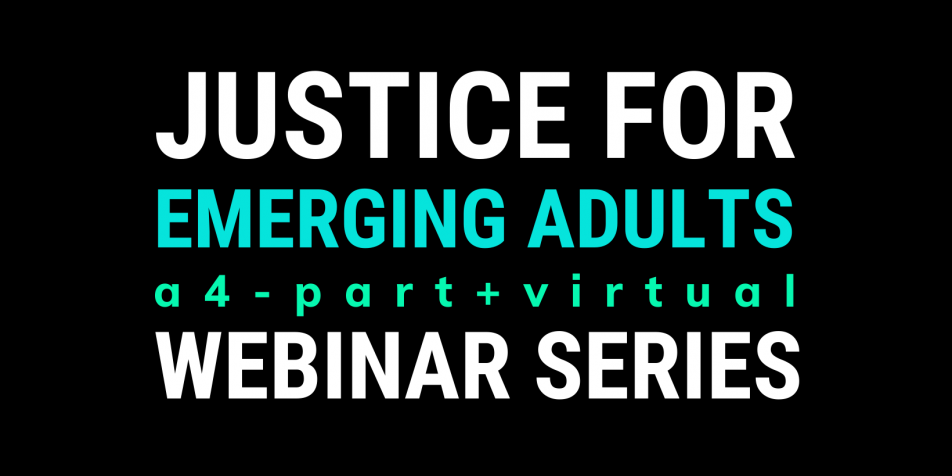 Emerging adults, young people between the ages of 18-24 years old, experience the worst racial disparities within the criminal justice system of any age group. Research, case law, and practice show that changing policies and services for this age group significantly increases their success and improves community safety.
This series is sponsored by Kids Forward which has partnered with Youth Justice Milwaukee, the Emerging Adult Justice Project, and Juvenile Law Center. Additional Wisconsin partners include the Office for Children's Mental Health, LOPPW, EXPO, and Wisconsin Alliance for Youth Justice.  
Session One, entitled "Wisconsin and the Great Lakes Region: How Do Our Laws Compare?" of this event was held on February 25, 2021. We examined policies affecting emerging adults in Wisconsin and the Great Lakes Region. It is intended for all individuals interested in learning about emerging adult justice policy reforms and programs. 
Please find the materials from and recording of Session 1, additional resources, and links to register for the following sessions below. 
Panelists
Dominee Meek, Wisconsin Alliance for Youth Justice
Erica Nelson, Kids Forward
Katrina L. Goodjoint, Juvenile Law Center
Moderator: Ann McCullough, Youth Justice Wisconsin/Kids Forward