Meryem Dede, Esq.
she/her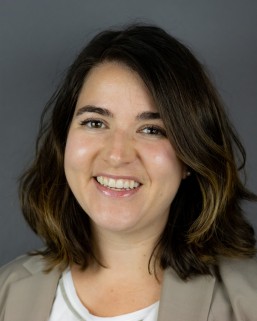 Meryem is a staff attorney with the Debt Free Justice campaign, working to end fees and fines in the juvenile criminal legal system. Before joining Juvenile Law Center, Meryem was an assistant public defender with the State of Delaware, where she practiced in both misdemeanor and felony trial units. As a public defender, Meryem represented clients on everything from traffic offenses to homicide cases.
Incensed by what she saw as a public defender, prior to joining Juvenile Law Center, Meryem also worked with and still co-leads the Delaware Campaign to End Debtors' Prisons, a community advocacy group working to reform court fines and fees in Delaware and eliminate poverty as an element of criminal punishment. In 2022, the Campaign passed a bill that, among other successes, ended most all juvenile fines and fees in Delaware.
Meryem is a member of the National Lawyers Guild and the Delaware State Bar Association. The latter awarded her the Young Lawyers Distinguished Service Award in 2020.
Before becoming a public defender, Meryem was an associate at Young Conaway Stargatt & Taylor, practicing corporate litigation in the Delaware Court of Chancery. Meryem holds her J.D. from the University of Virginia and her B.A. in European Studies and Russian from Vanderbilt University.