Lindsey E. Smith, Esq.
She/Her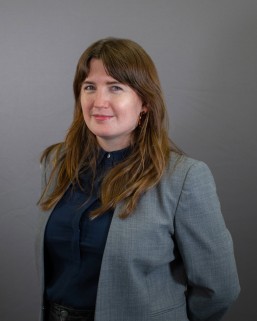 Lindsey E. Smith works in partnership with advocates across the country to fight poverty punishments imposed on young people and families as part of the national Debt Free Justice campaign. Since joining Juvenile Law Center in 2020, she has written appellate briefs, developed and conducted trainings for in-court advocacy, and co-authored the recent report Reimagining Restitution: New Approaches to Support Youth and Communities.
Before joining Juvenile Law Center, Lindsey was a Skadden Fellow at Brooklyn Defender Services, where she ran the Youth Justice Debt Project and helped launch the No Price on Justice Campaign. Originally from Houston, Lindsey is a graduate of the University of Texas and served as a Fulbright Fellow in Cairo, Egypt, studying Arabic and political theory. She received her J.D. from New York University School of Law, where she was a Root-Tilden-Kern Scholar.
Photo Credit - B.C.