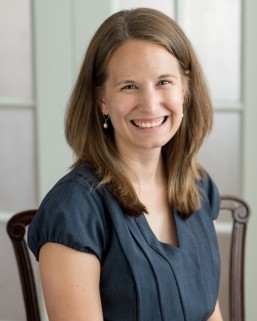 Karen U. Lindell joined Juvenile Law Center in October 2014 as a Skadden Fellow. Lindell's fellowship project focused on developing legal strategies to improve outcomes for older youth with disabilities as they transition out of the child welfare and juvenile justice systems.
Lindell graduated from Vanderbilt University Law School in 2012. While in law school, Lindell advocated on behalf of immigrant youth and families through her work with several local advocacy organizations and legal clinics, including the ACLU of Tennessee. Lindell also co-founded a medical-legal partnership at a primary care clinic in Nashville, which aimed to improve health outcomes for low-income patients by connecting them to legal services.
Upon graduation, Lindell was awarded the Bennett Douglas Bell Memorial Prize, which honors the student "who embodies the highest conception of ethics in the profession," as well as the Founders Medal for graduating first in her class. After law school, Lindell served as a law clerk to the Honorable Kent A. Jordan of the Third Circuit Court of Appeals and to the Honorable Eduardo C. Robreno of the United States District Court for the Eastern District of Pennsylvania.
Before starting law school, Lindell spent a year as an Americorps volunteer with the Literacy Council of Northern Virginia, where she taught English-as-a-Second-Language classes. She also interned with the Tennessee Immigrant and Refugee Rights Coalition, focusing on youth engagement programs, and she worked as a reading instructor for at-risk youth in Nashville with the Martha O'Bryan Center. Lindell is a 2007 graduate of the University of Georgia, with a degree in history.