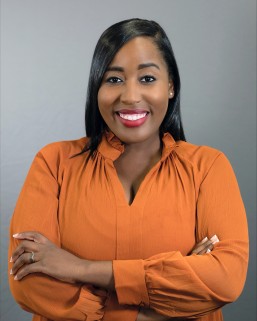 Jennifer M. Joseph is a valued community influencer who is beloved for her contribution to the Black and Haitian community in Philadelphia, PA. She is a Human Resources and Diversity, Equity, and Inclusion (DEI) executive with over seven years of experience in HR management and organizational leadership. Jennifer hails from HIAS Pennsylvania where she served as the Deputy Director for three years. Before serving as the Deputy Director at HIAS PA, she served as the interim CEO and HR Director at a thriving medical staffing agency on the Main Line. In addition to her robust HR career, Jennifer has served bi-vocationally as the Lead Pastor at the Zion Community Church.
In 2016, Jennifer founded the Bi-Annual Women's Fest Conference which is an empowerment event curated for women of color to equip them with resources and information to pursue their professional, educational, and business interests. Jennifer has also sat on the board of the Haitian Professionals of Philadelphia (HPP) and led one of the city's largest Haitian-American youth organizations.
In March of 2020, Jennifer was recognized as a Woman of Achievement by Cribs for Kids. In June of 2022, she was honored for her work with the Haitian community and given a citation signed by the Mayor of Philadelphia.
Photo Credit - John Arroyo of Photography Without Borders