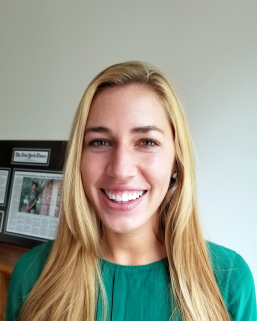 Emily Satifka was selected as the 18th Zubrow Fellow in Children's Law. She graduated from the University of California, Irvine School of Law where she was a Public Service Scholar. She graduated with Pro Bono High Honors, completing over 400 hours of pro bono legal work while in law school. While at UC Irvine she was a staff editor for the UC Irvine Law review, a finalist in the Experian/Jones Day moot court competition, and a board member for the school's National Lawyers Guild (NLG) chapter. Emily interned at the Alliance for Children's Rights and the Nashville Defenders through the Gideon's Promise Program. She participated in the Criminal Justice, Reproductive Justice, Immigrant Rights, and International Human Rights Clinics.
Prior to law school, Satifka worked for City Year San Antonio as an Americorps member and for the Pennsylvania Health Access Network as a community organizer. She also worked on multiple political campaigns and interned with Senator Bob Casey Jr.'s office and the Congressional Coalition of Adoption Institute (CCAI).
Satifka was born and raised in Pennsylvania and is an alumna of the foster care system. She graduated from Temple University where she received her B.A in Political Science with Honors.