Christina Kaye Sorenson, Esq.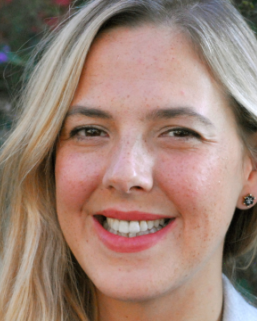 Christina Kaye Sorenson, Esq., joined Juvenile Law Center as the organization's sixteenth Sol and Helen Zubrow Fellow in Children's Law. She is currently a Soros Justice Fellow. 
Sorenson graduated from the University of Richmond Law School in 2015. While in Law School she advocated on behalf of youth through her work with advocacy organizations and legal clinics, including the Cook County Public Guardian's Office as a 2014 University of Michigan Bergstrom Child Welfare Law Fellow. Upon graduation, Sorenson was awarded the Orell-Brown Award for Clinical Excellence by the Children's Law Center, which is awarded by faculty to honor demonstrated excellence in the direct representation skills. Additionally, she earned the Pro Bono Certificate, for her significant devotion to pro bono and public interest work, and the Family Law Certificate of Concentration with Distinction.
After law school, Sorenson served as a law clerk to the Honorable Robert B. Coonin and the Honorable Arlene Minus Coppadge of the Unified Family Court in the State of Delaware, where she had the opportunity to observe all aspects of trial litigation which impact children, including child welfare, juvenile justice and civil.
Her passion for child advocacy stems from her own involvement with the child welfare system, from ages five to fourteen, when she achieved permanency through adoption. Prior to law school, Sorenson pursued a career in accounting, while volunteering with a variety of youth centered programs. Sorenson is a 2006 graduate of Luther College with an undergraduate degree in Accounting with French and Economics minors and an emphasis in International Business.