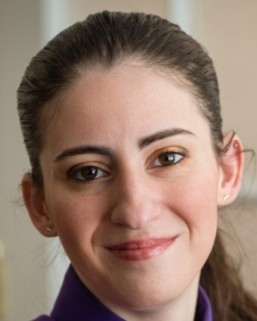 Brooke McCarthy joined Juvenile Law Center in September 2016 and works to coordinate Pennsylvania's resentencing efforts after Montgomery v. Louisiana. This will include tracking outcomes in resentencing hearings, providing litigation support, developing trainings, and creating a brief bank for attorneys across the state.
McCarthy graduated from the University of California, Hastings College of the Law and focused on issues of criminal defense and conditions of confinement during her time in school. She worked with local organizers to support the Pelican Bay State Prison Hunger Strike, interned at the California Appellate Project, a death penalty defense firm in California, the Marin County Public Defender's office and at the Southern Poverty Law Center's Jackson, Mississippi, office. She was also active with UC Hastings' moot court program, coaching and participating in several competitions earning her several accolades.
After graduation McCarthy returned to the Southern Poverty Law Center as a fellow and maintained an eclectic practice including conditions of confinement, juvenile life without parole cases, non-violent parole eligibility representation, and children's mental healthcare. During this time, she drafted several petitions that restored over 100 years of time to individuals who were serving mandatory time for nonviolent third strikes. She also negotiated over half a dozen agreements that would permit juvenile lifers to be eligible for parole after Miller v. Alabama. Aside from criminal representation, McCarthy worked on cases regarding conditions of confinement at prisons and regularly monitored psychiatric residential treatment facilities for children across Mississippi.
McCarthy graduated from the University of California, Santa Cruz, with a degree in legal studies with the highest honors. During her time at Santa Cruz, she was actively involved in social justice work, focusing on opportunities to educate individuals on systems of power and their individual role in those systems.