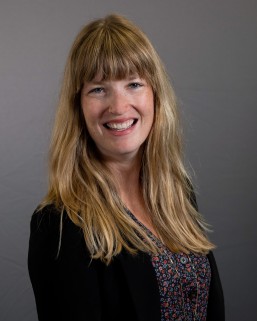 Breanne joined Juvenile Law Center as a staff attorney in 2022. Through litigation and policy advocacy efforts, she hopes to support young people in transforming and dismantling the juvenile and child welfare systems. Breanne is committed to centering youth voices and solutions, believing real change is only possible by following the lead of those most impacted by harmful and oppressive systems.
Before joining Juvenile Law Center, Breanne was a Staff Attorney at the ACLU of Washington, where she built and led impact litigation and integrated advocacy efforts to advance a wide range of civil rights issues. She has represented young people in a number of complex cases, including advocating for their rights to an education and adequate counsel. Breanne is invested in making economic and racial justice a reality and continues to work closely with organizations committed to ending housing instability and poverty, including serving on the board of Real Change.
Originally from Wisconsin, Breanne holds a B.S. in Dance and Spanish from the University of Wisconsin Madison, with a concentration in pre-medicine. She graduated magna cum laude from Seattle University School of Law where she was an Executive Editor of the Seattle Journal for Social justice. Breanne continues to pursue performing and choreographing contemporary dance, is an avid reader and painter, and is interested in biking across the country.
Photo Credit - John Arroyo of Photography Without Borders