SOYP 2018: Youth Advocacy Lightning Rounds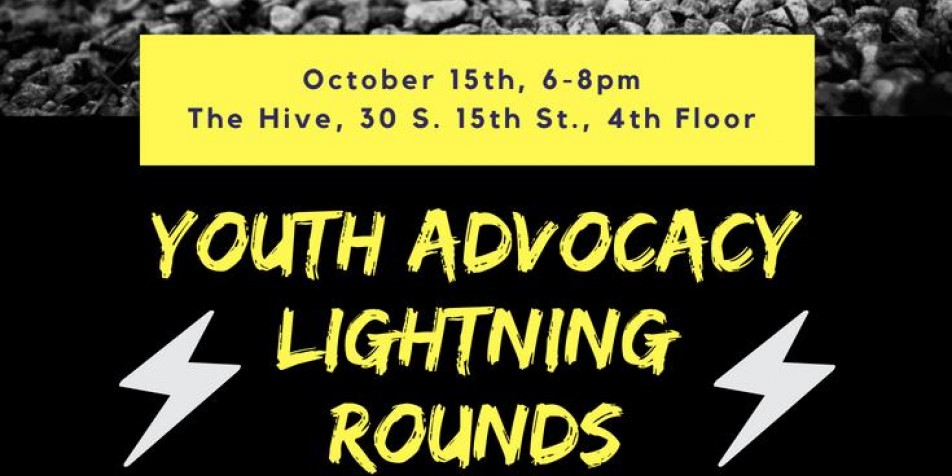 Do you know what youth in Philadelphia care about? Hint: It's a lot more than IG filters and Snapchat! Youth-led advocacy groups in Philadelphia are spearheading social change around some of the most pressing challenges in our community, including youth homelessness and intersecting issues such as foster care, juvenile justice, and anti-poverty work.
Join us at The Hive (one of the coolest spaces in the city!) to hear from youth advocates of the Young Adult Leadership Committee, Youth Fostering Change, Juveniles for Justice, and Youth Healers Stand Up.
Youth advocates will host "lightning round" discussions for participants to learn more about their social change initiatives, dive deeper into the issue of youth homelessness, and learn how to get involved.
Appetizers and beverages (non-alcoholic- come on, it's a youth event!) provided!
Event hosted by youth advocates from the Philadelphia Office of Homeless Services, Juvenile Law Center, and People's Emergency Center (PEC). Use #sparkyouthleadership to follow the conversation about this exciting event!

Each fall, Young Involved Philadelphia (YIP) hosts State of Young Philly (SOYP), a dynamic 10-day event series filled with programming designed to connect young Philadelphians of every background, showcase their positive impact, and amplify their voices. SOYP 2018 brings together nonprofits, government entities, civic leaders, and local businesses to help young Philadelphians identify what civic engagement means to them and the role each individual can play in driving change in their communities.