Broken Bridges Launch Event & Community Action Night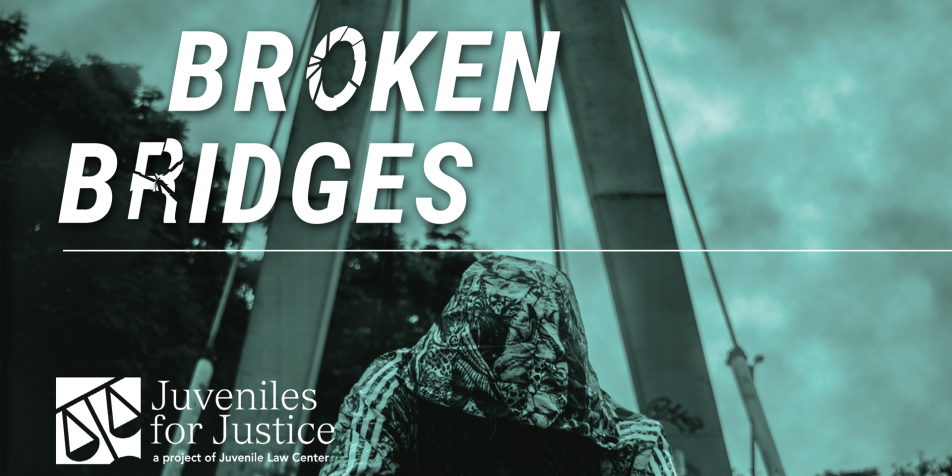 Juveniles for Justice is an advocacy program for young people with experience in the juvenile justice system. This year, J4J is advocating for justice reform and keeping kids out of youth prisons.
Join us at the South Philly Free Library on Wednesday, December 19, for a special event to launch J4J's latest publication, Broken Bridges, which features their stories and experiences in juvenile facilities and includes their reform recommendations. Youth advocates will read from their publication and talk about their recommendations, and Juvenile Law Center attorneys will update guests on the #SafelyHomePhilly campaign to bring young people home from institutions and youth prisons.
RSVP on Facebook today - this is your chance to learn from and engage with Philadelphia's young leaders!
When: Wednesday, December 19 @ 5:00-7:00 pm (reception at 5 pm, program starts at 5:30 pm)
Where: South Philadelphia Free Library, 1700 S Broad St, Philadelphia, Pennsylvania 19145
What: Advocacy project launch event, featuring readings and presentations from youth advocates and Juvenile Law Center attorneys and social workers
This event is free and open to the public! Please join us to get involved in this important work. We will have a postcard writing station for guests to tell City Council to support J4J's recommendations for reform, and guests can take home a copy of J4J's Broken Bridges publication. Free refreshments will be provided.