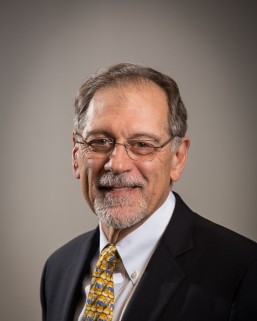 Tom McCoy is currently the executive vice president, general counsel, and secretary for CH2M HILL Companies, Ltd., a global Fortune 500 infrastructure consulting and engineering firm headquartered in Denver CO. Mr. McCoy specializes in counseling senior executives and boards of directors in legal strategies for sophisticated business opportunities and challenges. With over 35 years of experience as a lawyer and leader, Mr. McCoy most recently served as a partner in the global law firm of O'Melveny & Myers in its Washington, DC, and Silicon Valley offices. Mr. McCoy's focus was strategic counseling in high-profile transactional, litigation, and regulatory matters.
For 16 years prior to O'Melveny & Myers, Mr. McCoy was an executive with Advanced Micro Devices, Inc. (AMD), a Fortune 500, Silicon Valley-based semiconductor company. He began his career at AMD as senior vice president, general counsel and secretary. He subsequently became executive vice president, legal affairs, and chief administrative officer, and ended his long tenure at the company as executive vice present, legal, corporate and public affairs. During career at AMD, he provided executive leadership to many global organizations, including legal, public affairs, corporate development, human resources, public relations, community affairs, and environmental health and safety. He was the founding chair of the AMD Foundation.
Prior to AMD, Mr. McCoy was for 17 years a partner with O'Melveny & Myers in Los Angeles, CA, where he specialized in business litigation. He earned his bachelor's degree in History from Stanford University, and his law degree from the University of Southern California where he as an executive editor of the Law Review. Following law school, he clerked for the Honorable Walter R. Ely, United States Circuit Judge, Ninth Circuit Court of Appeals. Mr. McCoy is a frequent speaker on the ethical principles of leadership, and has served on the board of directors for the Markula Center of Applied Ethics and the Western Center for Law and Poverty.
Juvenile Law Center Board Committee Memberships: Executive Committee (Secretary), External Affairs (Co-Chair), Finance