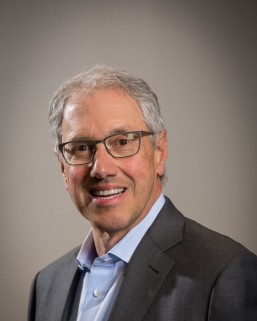 Barry is President of  ITB  LLC, a family office investment management company. He also serves as a Lecturer in Law at the University of Chicago Law School. He is a member of the boards of Canadian Imperial Bank of Commerce (CIBC), Arc Logistics Partners LP and the Promontory Financial Group.
He served as Executive Vice President of JPMorgan Chase & Co. and a member of the Firm's Operating Committee. He retired as head of Corporate and Regulatory Affairs, after serving as Chief Risk Officer during the financial crisis.
Barry was Chairman of the New Jersey Schools Development Authority from February 2006 through August 2010. He also advised Governor Jon Corzine on a broad range of  fiscal and policy matters aimed at addressing the long-standing structural deficit in the state.
In 2004, Zubrow retired from Goldman Sachs after a 26-year career there. He served as the firm's chief administrative officer, headed its operations and administration division, and co-headed the operations, finance and resources division.
Barry also serves on the board of The Berklee College of Music and is a member of the Council on Foreign Relations. Previously, he served as chairman of the  Board  of  Managers  of  Haverford  College (now an Emeritus Manager), on the Advisory Committee for the University of Chicago Law School, and on the board of The Pingry School.
Zubrow received his BA from Haverford College in 1975, an MBA in 1979 from the University of Chicago Graduate School of Business and his JD in 1980 from the University of Chicago Law School.
Juvenile Law Center Board Committee Memberships: Executive Committee (Immediate Past Chair), External Affairs, Investments