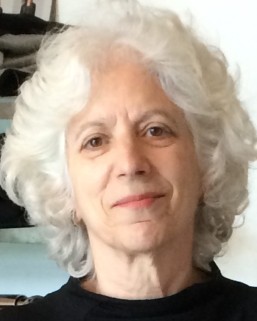 Ann Rosewater provides consultation services to foundations, universities, not-for-profit and governmental organizations in strategic planning and policy development. Among her recent clients are the Georgia State University Health Policy Center and School of Social Work, the Morehouse School of Medicine, the Arthur M. Blank Family Foundation, MDC, Healthcare Georgia Foundation, the Southeastern Council of Foundations, the Center for the Study of Social Policy, the Family Violence Prevention Fund (for the California Endowment, the William and Flora Hewlett Foundation, the Robert Wood Johnson Foundation and the Rosenberg Foundation), Team Up for Youth, Voices for Georgia's Children and the California Statewide Leadership Group on Domestic Violence and Child Well-being. She has also consulted for the Annie E. Casey, Ford and Rockefeller Foundations, Pew Charitable Trusts, W.K. Kellogg Foundation, Edna McConnell Clark Foundation, David and Lucille Packard Foundation, Moriah Fund, Art Reach Foundation and the Harvard School of Public Health. 
Ms. Rosewater held several senior positions at the U.S. Department of Health and Human Services (HHS), including: Regional Director for the eight southeastern states, Counselor to the Secretary (Donna E. Shalala), Deputy Assistant Secretary for Children and Families, and Deputy Assistant Secretary for Human Services Policy. During her tenure at HHS, she was a member of both the National Advisory Council on Violence against Women, chaired by the Attorney General and the Secretary of HHS and the National Advisory Committee on Services for Families with Infants and Toddlers. She chaired the Departmental Steering Committee on Violence against Women, led HHS' participation in the Safe from the Start conference addressing children's exposure to violence with then Deputy Attorney General Eric Holder, and coordinated HHS' participation in the Federal Support to Communities initiative to maximize opportunities for children and youth in the non-school hours. 
Prior to serving at HHS, Ms. Rosewater helped create and served as staff director of the Select Committee on Children, Youth and Families in the U.S. House of Representatives, chaired by Congressman George Miller for whom she had also served as senior legislative assistant. She also served as senior associate at the Chapin Hall Center for Children, University of Chicago; senior consultant to national foundations on urban change, healthy communities and children's initiatives; and education staff at the Children's Defense Fund. She currently serves on the board of the Juvenile Law Center, Chair of the Policy Committee for the Georgia Budget and Policy Institute and on the national board of Jewish Funds for Justice. Other recent community activities have included serving as the first Chair of the Atlanta Regional Health Forum, chair of The Community Foundation of Metropolitan Atlanta's Early Start Committee, and a member of its Health and Wellness Grantmaking Committee. 
Ms. Rosewater has written extensively on child and family policy, health, education, disabled children, domestic violence and comprehensive strategies to reduce urban poverty. Her recent reports include: Playing Well: Organized Sports and Health Outcomes for Children and Youth; Learning to Play and Playing to Learn: Organized Sports and Educational Outcomes; Pathways from Brain Research to Policy: Highlights from the National Summit on Children, prepared for the U.S. House of Representatives, HealthVoices: "Home and Community-Based Services: A Robust, Rational and Ready System for Georgians," and "Equity, Public Health and Philanthropy in the South." Recent publications related to violence against women and children include: Addressing Domestic Violence, Child Safety and Well-being: Collaborative Strategies for California Families (co-author); A School Policy to Increase Student Safety: Promote Healthy Relationships and Prevent Teen Dating Violence Through Improved School Climate (co-author); Promoting Prevention, Targeting Teens: An Emerging Agenda to Reduce Domestic Violence; Steps toward Safety: Connecting Systems to Protect Families Experiencing Domestic Violence (co-author); Bringing the Greenbook to Life: A Resource Guide for Communities (co-author); and Domestic Violence Specialized Positions: A Tool to Aid Families in the Child Welfare System. Ms. Rosewater was a major contributor to the National Council of Juvenile and Family Court Judges' Effective Intervention in Domestic Violence and Child Maltreatment Cases: Guidelines for Policy and Practice. 
Ms. Rosewater has received numerous awards, including Leadership in Human Services from the American Public Welfare Association and the Pioneer Award from the National Council of Juvenile and Family Court Judges. She received a B.A. degree with distinction from Wellesley College and her M.A. from Columbia University.
Juvenile Law Center Board Committee Memberships: Nominations and Governance (Chair), External Affairs, Strategic Initiatives